Whether you're building a website to show off your portfolio or setting up a store to sell anything from cookies to  glasses, we can do it all with Websites + Marketing. This powerful, all-in-one builder with integrated marketing is designed to help your business grow.
How it Works
Pick a template to start your site or store.
Add your content, products and business info.
Use built-in marketing to let people know you're open for business.
Manage everything — reviews, orders, social media, Business Listings, On page and offpage SEO.
 Premium Plugins and Themes. –  Features — store add-ons, SEO, appointments — as you need '
What's included with your website?
Email and social media marketing
One-time appointments
PayPal payments
SSL certificate to keep your site secure
24/7 customer support
Branded content creation 
Unlimited Updates
SEO On page and Offpage
1000's Premium WordPress Themes
Premium
Upgrades when you're ready for more.
Connect a custom domain
Offer flexible shipping options
Get Local Search Engine Optimization (SEO)
Set up recurring appointments
Add a full-featured online store
Get email and text appointment reminders
Sell on Amazon, eBay and Etsy
Accept online payments for services
List products for free on Google Shopping
Sync orders and inventory across channels
Website Templates Built for Brilliant Ideas
Launch your idea with one of our elegant modern designs. 
Simple Store (dark)
Create a sleek and simple shopping experience with this one-page template featuring dark hues and an easily accessible shop and contact form.
Simple Store (light)
With an airy contemporary feel, this easy to use single page layout puts the focus on your products and gets your business online fast.
Make your products pop with this elegant template designed to help small images make a big impact.
Beguile (dark)
A black background with white accents gives your content a dramatic debut, while a strategic layout shines a spotlight on small images.
Factory (dark)
Create a bold first impression with this template featuring oversized images, bold typography and dynamic hover effects.
Factory (light)
Start selling fast with this light, image-focused template featuring engaging hover effects and endless opportunities to showcase products.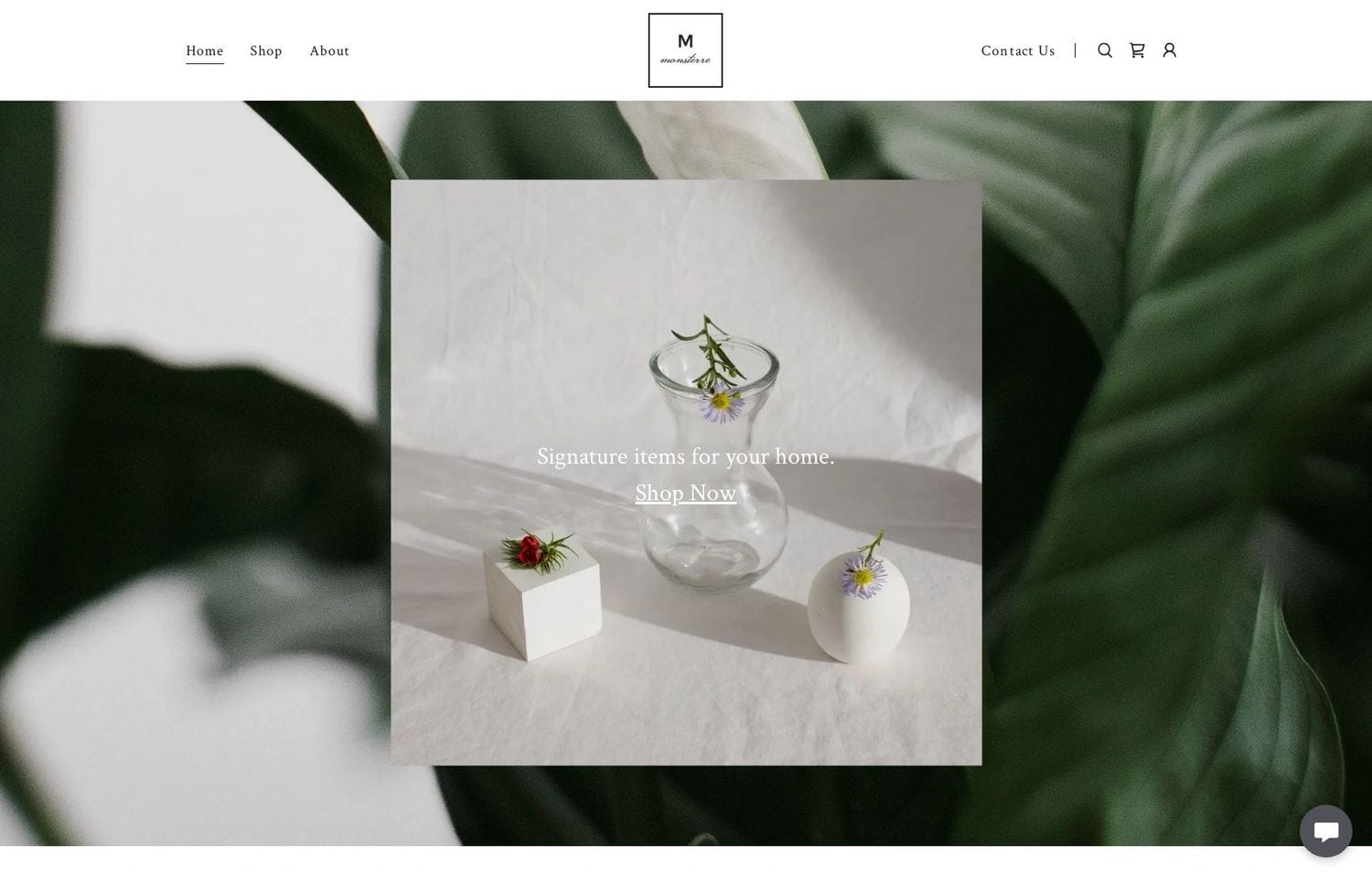 Montserre
Shift focus to your products with this crisp design featuring bold calls to action that entice visitors to shop your site.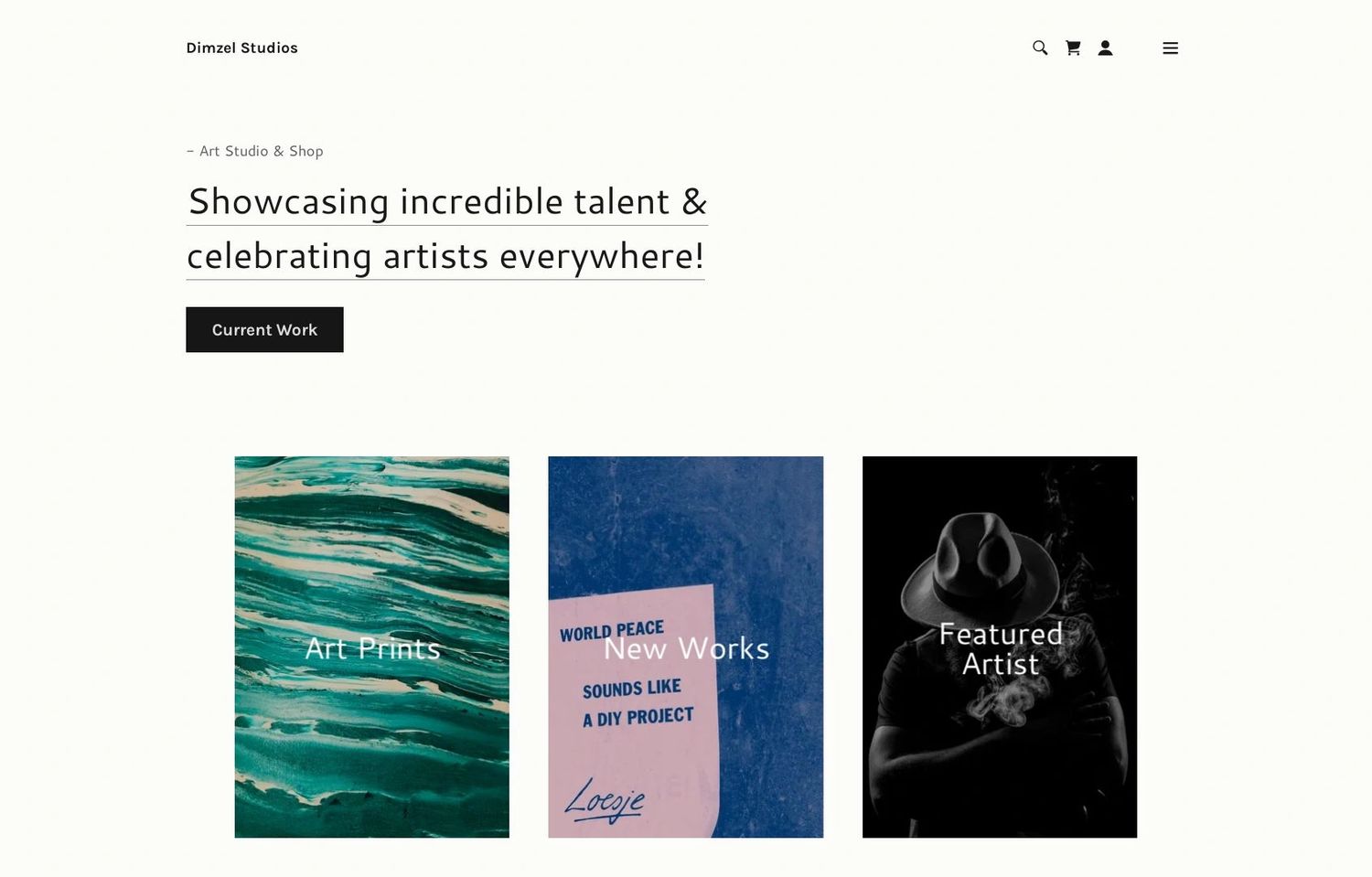 Dimzel Studios
Showcase more of your work with multiple carousel galleries, opening up a world of opportunities for customers to make a purchase.
Fleur
Let fans be the first to know you're releasing something new with this elegant template featuring an email signup form and built-in Instagram feed.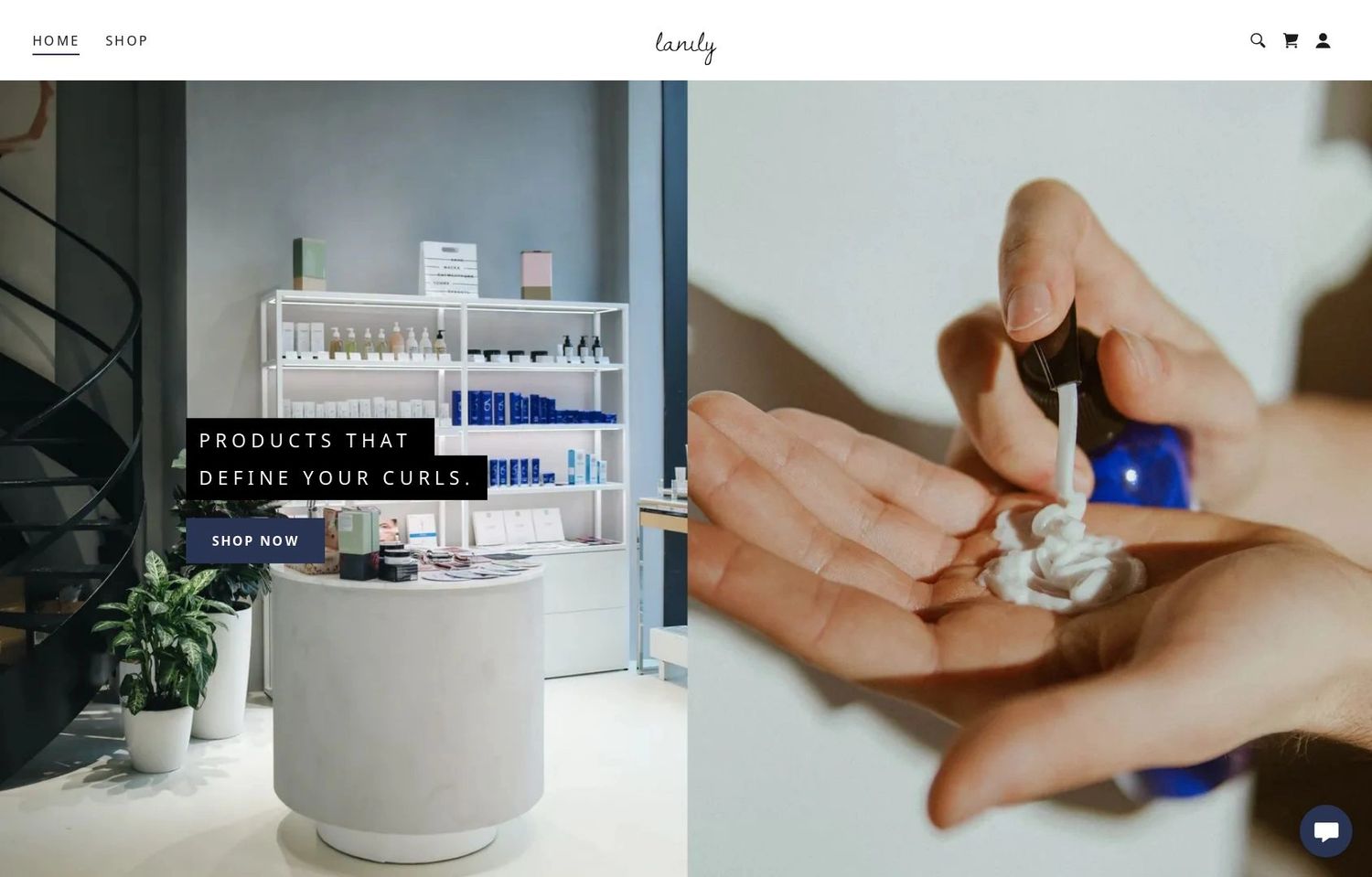 Lanily
Add product sales to your service business with this eye-catching template that combines appointment booking and shopping into one seamless experience.
Jody Mistrel
Display your digital products on a backdrop of clean lines and purposeful pops of color that drives people's attention right where you want it.
Jeri Braton
Give your audience a place to learn more about you with this fresh template featuring an integrated blog and product callouts.
BodiBy
Give people a way to easily tap your expertise with a modern, image-centric template that makes buying your digital downloads easy.
Parlence
Build anticipation with this crisp, modern template that lets you showcase a single product for upcoming releases.
Terra
Show, don't tell, with this rustic design that puts your story at the forefront with a prominent, top-page video feature.
Zinnea
Graduate from Etsy to your own online store with this bold, ultramodern design that shows customers more of who you are.
Croinna
Entice Instagram fans to tap over to your online store with this modern template featuring oversized, shop-worthy images.
Bookish
Bring your business online with this vibrant design featuring front-page product callouts and curbside pickup.
Glimmerings
This elegant template uses an image-centric layout and front-page gallery to highlight your products from every angle.
Jump right into more sales with this straightforward template that drives focus directly to your products.
Ludlow
Build anticipation with this dreamlike, animated, one-page template that tells visitors to check back soon.
Happy Fox
Vivid colors and oversized headlines inject personality into your brand, while a simple layout and email sign-up ignite interaction.
Emily Moon
A delicate, content-first design encourages shopping for digital products like ebooks, while blog article previews captivate viewers.
Club Mission
Encourage people to rally around your cause with this neat template featuring a clear call to action, streamlined navigation and an impactful layout.
Stefan Girard
Workshops, portfolios and online appointment scheduling gives your photography site design an edge over the competition.
Gaze and Rest
Keep the music playing with a template created for selling merch, showing tour dates and showcasing the latest tracks.
Elite Living
Sophisticated colors and oversized images transform listings into dreams, while IDX property search and Zillow reviews make them reality.
Athlen
Adrenaline-inducing, full-bleed images allude to adventure, while smooth buttons and prominent sales features urge shoppers to make a move.
Volare
This sleek design inspires confidence with ample white space and streamlined navigation that make it easy for people to book your services.
Glamore
With online appointments, integrated testimonials and links to social media and review sites, this  edgy design takes your business up a notch.